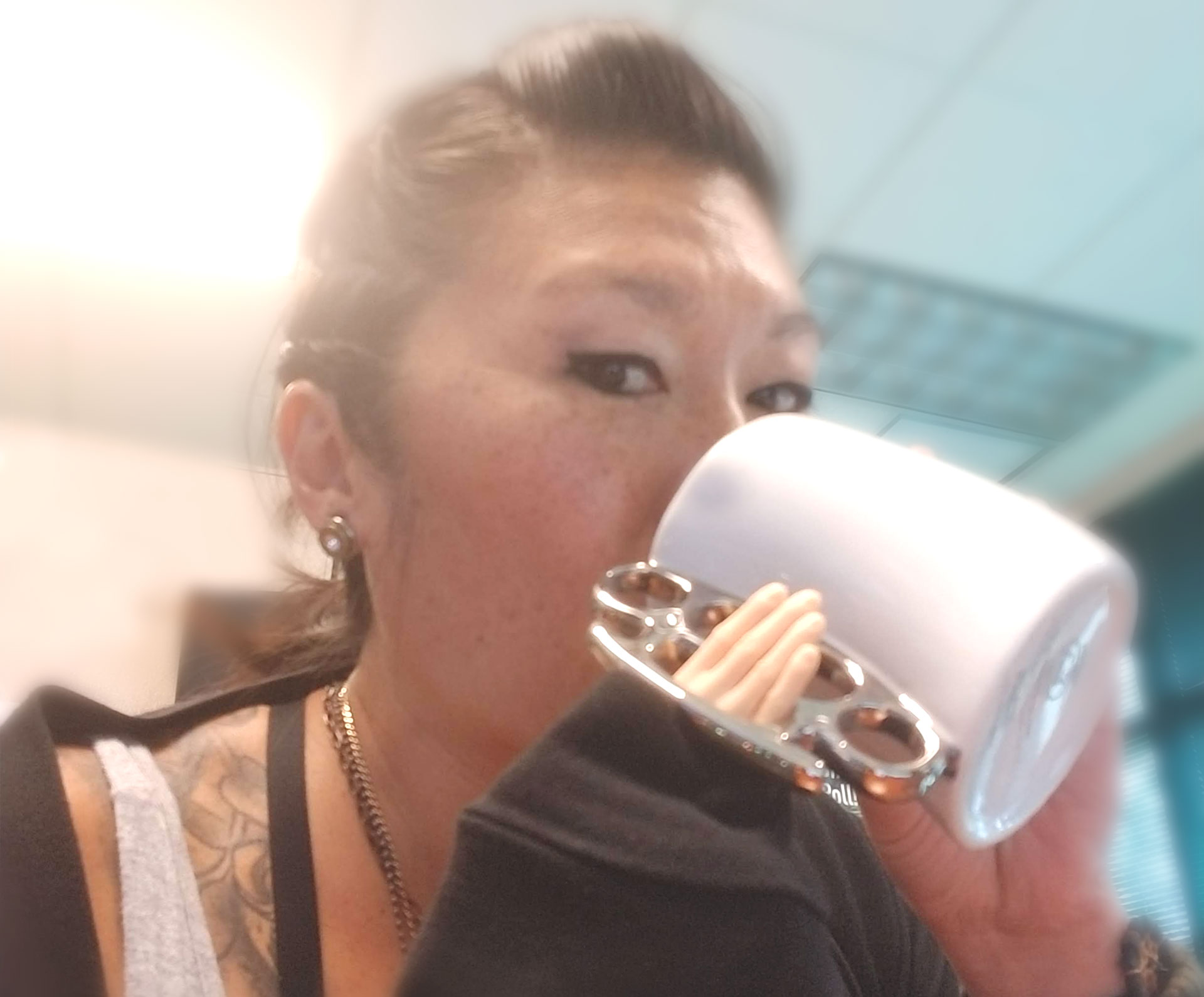 WHO IS CRAFTY MINK?
First, yes, that is a tiny hand clutching a brass knuckle coffee mug. No, that isn't my real hand. Yes, that is my real coffee mug. I am a recovering cubicle-life addict (20 years in digital marketing). I love to art and I love to laugh.
On a more serious note I am the owner and creator of all things Crafty Mink. I am a Virginia Beach, VA resident, raised primarily in North Carolina. Aside from art, I love animals, science, super hero movies, beach volleyball (it's a love/hate thing), organizing (control freak warning) and making people happy. Which brings me to Crafty Mink - where I am crafting meaningful connections and making people happy through art.
EMAIL ME
Have any questions? Want to talk all things nerdy or about my pen hoarding? Email me, I'd love to have a new "pen pal".